Healthcare Library

Procedure - Ultrasound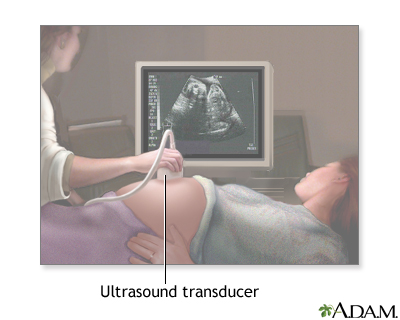 As you lie on an exam table, a sonographer coats your belly with a slick -- and possibly cold -- gel. Next, he moves a transducer, a hand-held device shaped like a microphone, over your belly. You can see the resulting images on a nearby computer screen.
Procedure - Ultrasound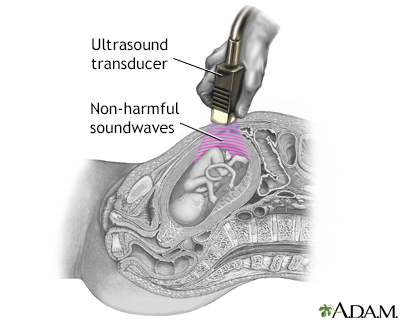 The transducer emits inaudible sound waves, which fan out as they travel through your abdomen. When they hit dense structures like the fetus and the wall of your uterus, the sound waves bounce back to the transducer and are translated into a visual image by the computer.
Procedure - Ultrasound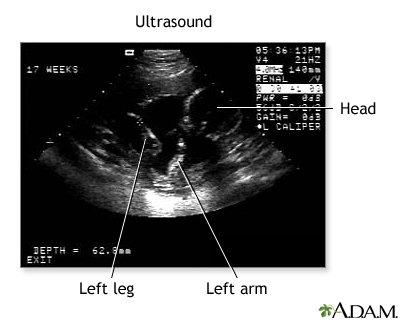 Don't get your hopes up too much about this first, fleeting look at your baby. The black-and-white image you see on the computer screen is grainy, shadowy, and may look more like a test pattern than a baby-to-be. Your sonographer will walk you through what you're seeing by pointing out the fetus' developing heart, limbs, and head.
A.D.A.M. content is best viewed in IE9 or above, Firefox and Google Chrome browser.